We are your partner for growth in Asia
Our Australian Desk provides on the ground support to Australian companies looking to expand their operations in Asia
Contact us for more information

Overview
Dezan Shira & Associates is a multi-disciplinary professional services firm operating throughout the Asia-pacific (APAC) region providing tax, legal, audit, accounting and advisory services. Beginning life in Hong Kong and Shenzhen in 1992, we have grown over the past quarter century to have over 20 offices and several hundred staff across the region and also work closely with our alliance partners in the EU and USA.
Of the total foreign investment we have facilitated over the years, a significant and valuable proportion - some AUD$260 million - has been from Australian businesses, making Dezan Shira & Associates a long term, proven, and trusted advisor to Australian companies and individuals.
We are members of numerous Australian-focused organisations throughout Asia and have long lasting relationships with other Australian institutional entities operating in the region. These include the Australian Chamber of Commerce in China, who we have cooperated with over the years to support Australian investment all over China, as well as Australian investment agencies such as Austrade. Our firm writes, produces, and publishes under Asia Briefing Ltd., including its well-known China, ASEAN, India, Vietnam, Indonesia, and Russia Briefing titles, and its new Silk Road Briefing title. The China Briefing website alone is in the top one percent of most visited websites, according to Alexa. These titles have long provided educational support to students in Australia for studying purposes, as well as providing a first step 'how to' resource for thousands of Australian businesspeople. This commitment to providing a free, educational intelligence service has cemented our reputation as one of the most knowledgeable professional service practices in Asia.
Regular Business Updates
Make informed decisions regarding your investments in Asia by following Asia Briefing. Underpinned by our expertise and on-the-ground experience in Asia, our dedicated editorial team regularly publishes business intelligence articles, reports and detailed guides to keep you up-to-date and informed.
Asia Briefing content is available for syndication, we regularly partner with respected organizations such as US government agencies to provide their audience with resources to remain updated in the region. Contact our team to discuss syndication.
Our Services
Our Australian clients access Asian markets through one or a combination of our services in:
Ready to enter the Chinese or other Asian markets?
Our Clients
Our Australian clients are generally smaller listed companies, subsidiaries of listed companies, small to medium sized privately-owned companies as well as expatriate individuals. Many of which are world class and well-known brands, while others are more modest, producing innovative solutions. The vast majority, with the help of Dezan Shira, have been able to navigate the complex laws and regulations and increasingly changing market conditions throughout the region and achieve a great deal of success.
Talk to one of our experts today about establishing a presence or managing your business in an Asian marketplace
Partners of Australia
We regularly provide insights and thought leadership regarding economic and regulatory matters throughout Asia.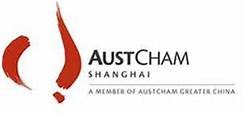 Our collection of Asia resources at your fingertips
Asiapedia is a collection of resources based on what we have learned about doing business in Asia. It's the product of more than 300 team members collaborating across 28 offices in Asia, Europe, and North America.
Download our resources
Enquire for more information about our services, and how we can help solve challenges for your organization
Contact Us