Asia's Market Potential for British and Irish Businesses
Asia's market size, trade connections, rising consumer market, and most important access via backdoor agreements provide greater access to British and Irish businesses. Additionally, much of the United Kingdom's efforts following Brexit and the post-COVID era center around the diversification of supply chains and developing deeper trade partners in Asia, where both the UK and Ireland maintain historically close ties.
UK and Ireland businesses are more proactively seeking access to Asia's markets due to its fast-growing consumer demand, while Asia requires their high-tech, green tech, and financial management expertise. However, entering most markets in Asia may be intimidating due to its ever-changing regulatory environment and requires considerable knowledge. However, the rewards of successfully navigating the regions opportunities and challenges are also immense.
Core Value: One-Stop Support for British and Irish Businesses
Our value-added services go beyond just average customer support. Our blended service solutions were designed to unify the local expertise of each Asian jurisdiction with an understanding of UK and Ireland reporting standards that allow our clients to stay in control and afford transparency to their Asian operations.
We have a team of qualified lawyers, accountants, and HR specialists in each office providing on-the-ground support to ensure the compliance of your operations in Asia.
Our team visits the UK and Ireland regularly to meet clients and partners - acting as an additional layer to guide them through recent regulatory changes in Asia's business environment and to optimize and strengthen their business operations.
Notable Free Trade Agreements and Market Access:
British and Irish investment and bilateral trade into China, ASEAN, and India is significant. Asia is an important market for British and Irish businesses to gain new trade routes and for the diversification of supply chains. There are several free trade agreements that businesses can utilize:
India - UK Free Trade Agreement (under discussion and expected to be signed by the end of October)
EU - Vietnam Free Trade Agreement (Ireland - Vietnam, came into force on January 24, 2020)
Singapore - UK Digital Economy Agreement (came into force on June 14, 2022)
EU – Singapore Free Trade Agreement (Ireland – Singapore, came into on November 21, 2019)
UK - Singapore Free Trade Agreement (came into force on January 1, 2021)
UK - Vietnam Free Trade Agreement (signed on December 29, 2020)
The Regional Comprehensive Economic Partnership (RCEP)
The RCEP free trade agreement includes China, Japan, South Korea, the ASEAN nations of Brunei, Cambodia, Indonesia, Laos, Malaysia, Myanmar, Philippines, Singapore, Thailand, and Vietnam together with Australia and New Zealand.
The RCEP's sheer size makes it significant. Participating economies account for roughly 30 percent of global GDP and about 30 percent of the world's population. This equates to a market value of close to US$25 trillion (£18 trillion) and a total consumer base of about 2.2 billion, of whom an estimated 1 billion are to middle-class consumer standards.
Although the UK is not a signatory to the RCEP agreement, there are indirect ways in which British businesses can access this market, including China, through the back door.
Why work with Dezan Shira
Dezan Shira & Associates is a pan-Asia, multi-disciplinary professional services firm, providing market entry, legal, accounting, tax, HR, technology, and operational advisory to international investors.
Our Services
We are a pan-Asia, multi-disciplinary professional services firm, providing market entry, legal, accounting, tax, HR, technology, and operational advisory services tailored to help businesses and investors manage the unique hurdles of international business, across jurisdictions, and in each market.
Contact Our Experts
Since its establishment in 1992, Dezan Shira & Associates has become one of Asia's most versatile consultancies with more than 600 lawyers, accountants, auditors, HR professionals, business intelligence and technology experts, delivering fully integrated services from more than 35 global offices. Our UK and Ireland leadership team:
Trusted by Global Businesses
Our clients are headquartered in more than 100 countries worldwide, including the UK and Ireland, Europe, the Americas, and Asia, ranging in size from start-ups, to mid-cap and large enterprises. Here is what our clients have to share about us:
Insights for British and Irish Businesses
British and Irish companies are increasingly looking to expand and adjust their supply chains and go-to-market strategies across Asia. Watch and read what our experts have to say on the deeper issues in this regard:
Enquire for more information about our services, and how we can help solve challenges for your organization.
Contact Us
Webinar | Monday, September 25, 2023 | 3:00 PM Jakarta / 4:00 PM China / 10:00 CET


Jennifer Halim
Speaker

Webinar | Tuesday, September 26, 2023 | 4:00 PM China / 3:00 PM Vietnam / 10:00 AM CET


Katrina Huang
Speaker

Webinar, Wednesday, September 27, 2023 | 3:30 PM Vietnam / 4:30 PM China / 10:30 AM CET


Thang Vu
Speaker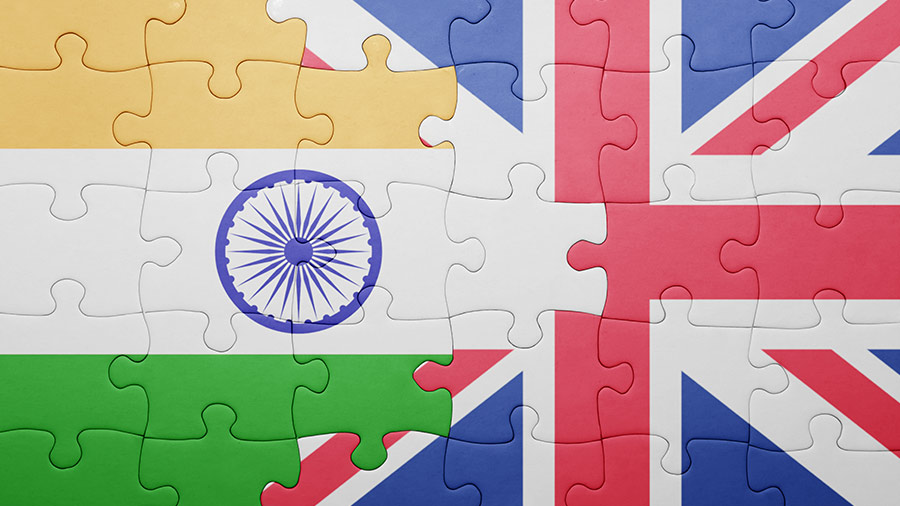 The 12th edition of the India-UK Economic and Financial Dialogue discussed ways to unlock finance capital for sustainable projects and infrastructure funding besides further development of the GIFT City IFSC.
September 14, 2023
September 04, 2023

August 30, 2023

August 23, 2023
Our Partners
We partner with organisations across the world to give us a truly global presence. Discover each of our regions' key partners below.
Back to top
Back to top