Global Locations
We provide on-the-ground support from over 25 offices located across China, ASEAN, and India as well as Europe and North America.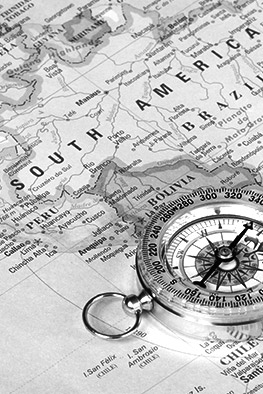 Nuestro departamento de América del Sur está dirigido por Bruno Hernandez y Patricia Aranguren. Bruno coordina los proyectos en la región del Mercosur, Sudamérica y Asia. México también es administrado por esta oficina. Nuestra firma cuenta con clientes de todas las regiones de América del Sur.
Nacido en Chile y criado en Alemania, Bruno estudió Estudios Asiáticos y Economía Política en la Universidad Humboldt de Berlín, chino en la Universidad de Zhejiang en Hangzhou y completó un curso de administración en la Escuela de Negocios de Columbia (Educación Ejecutiva). Además, habla con fluidez alemán, inglés y español, y habla francés y chino.
Correo electrónico: southamerica@dezshira.com
Regional contact person

Senior Associate, International Business Advisory
Trusted by Global Businesses
Our clients are headquartered in more than 100 countries worldwide - including Europe, the Americas, and Asia, ranging in size from start-ups, to mid-cap and large enterprises. Here is what our clients have to share about us:
Enquire for more information about our services, and how we can help solve challenges for your organization
Contact Us
Back to top