Our collection of resources based on what we have learned on the ground
Real Value in Securing Chinese Investors as Minority Shareholders
Publications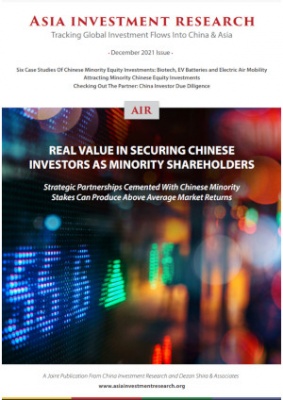 In this issue of Asia Investment Research we examine six case studies of Chinese businesses investing in strategic new tech equity partnerships overseas, and the above average - and fast - returns on these investments that have occurred in all cases.

We discuss how foreign businesses can position themselves to attract Chinese investors, the primary industry sectors of interest, and due diligence issues to consider when looking to attract Chinese investors.

You will be directed to the AsiaInvestmentResearch.org to download this report.
< BACK TO LIBRARY
Subscribe to receive latest insights directly to your inbox
Subscribe Now