Our collection of resources based on what we have learned on the ground
Work Hours, Annual Leaves, and Overtime - A comparison between the ASEAN 5 countries
Infographic
A well-drafted labor contract protects both the employee and the employer from unnecessary risk. These contractual obligations, for both parties, are also mandated by various labor laws enacted by the governments of the respective countries.
The infographic below provides a comparison of the salient features that should be included in a labor contracts in the ASEAN 5 countries – Indonesia, Malaysia, Philippines, Singapore, and Thailand.
For more information on ASEAN 5's labor laws, download our free publication.
To learn how the labor market in any of these countries may be advantageous for your business, contact us.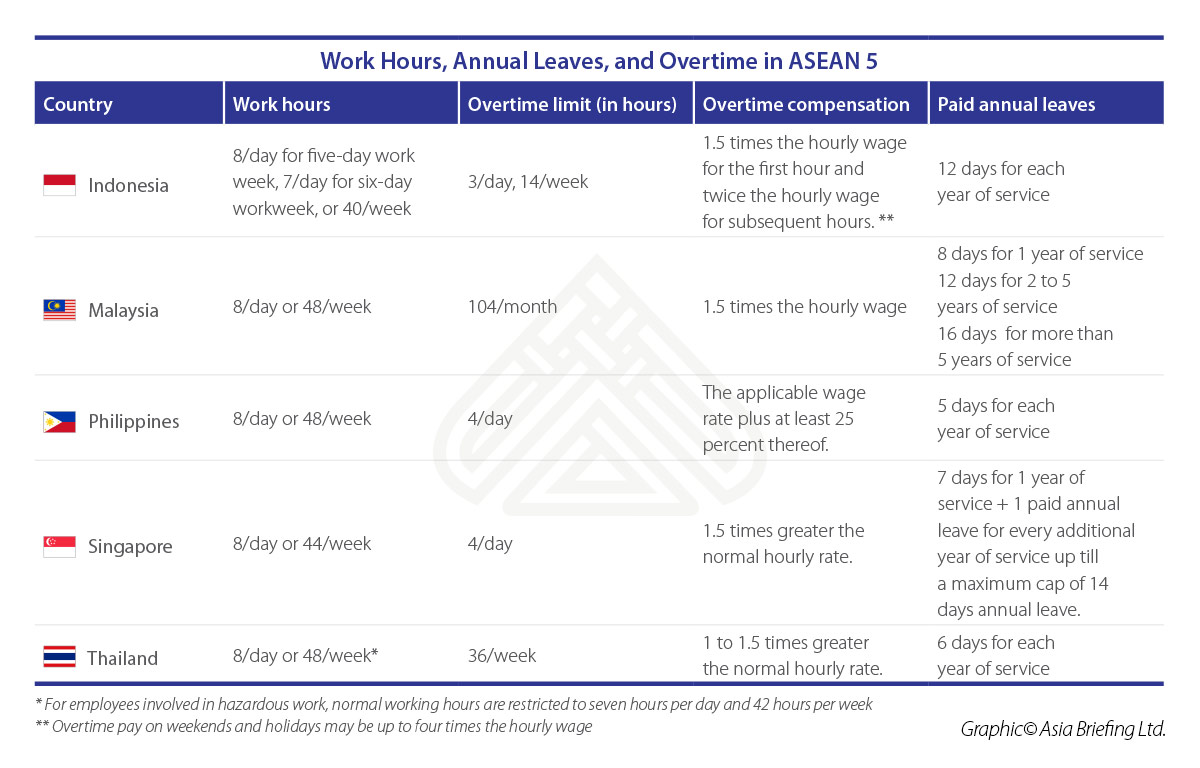 < BACK TO LIBRARY