Our collection of resources based on what we have learned on the ground
India's Top Import Export Items and Destinations
Infographic
In FY 2020-21, India's imports and exports stood at US$394.43 billion and US$291.80 billion, respectively.
Despite the subsequent economic downturn during the pandemic, foreign trade for FY 2020-21 saw expansionary trends developing in certain sectors and destinations owing to unique market demand and supply chain disruptions.
In these infographics, we share India's top import export items and partner countries.
Click here to see individual rankings and trade values.
India's Top Export and Import Items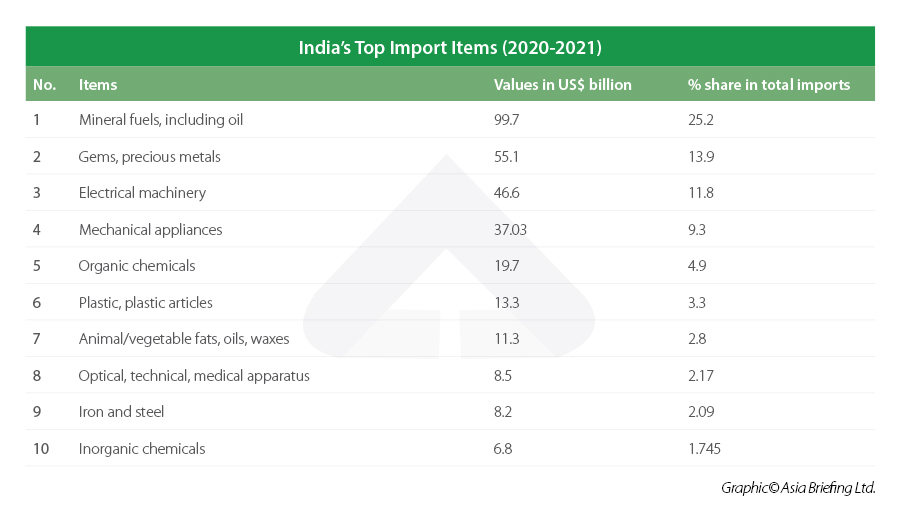 India's Top Export and Import Destinations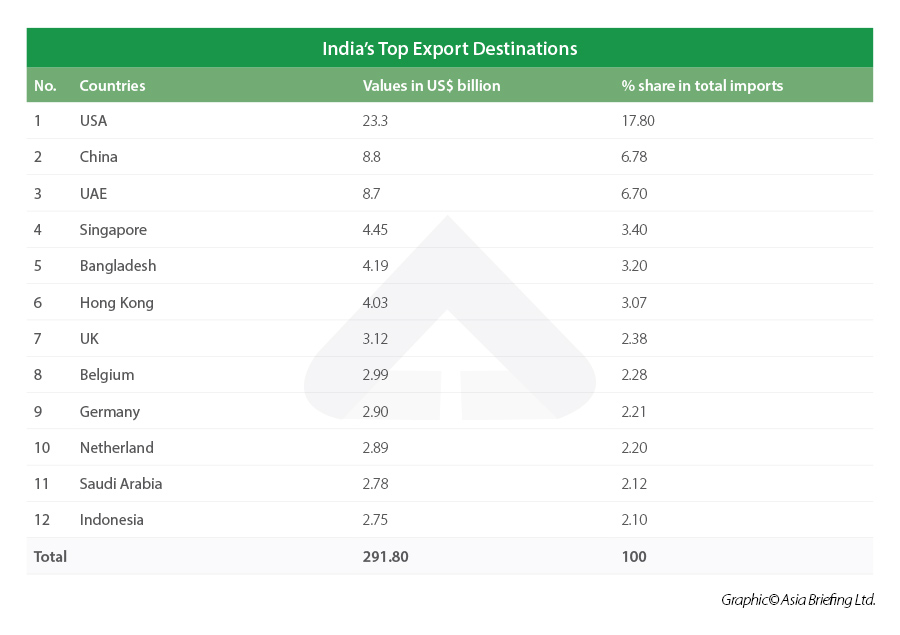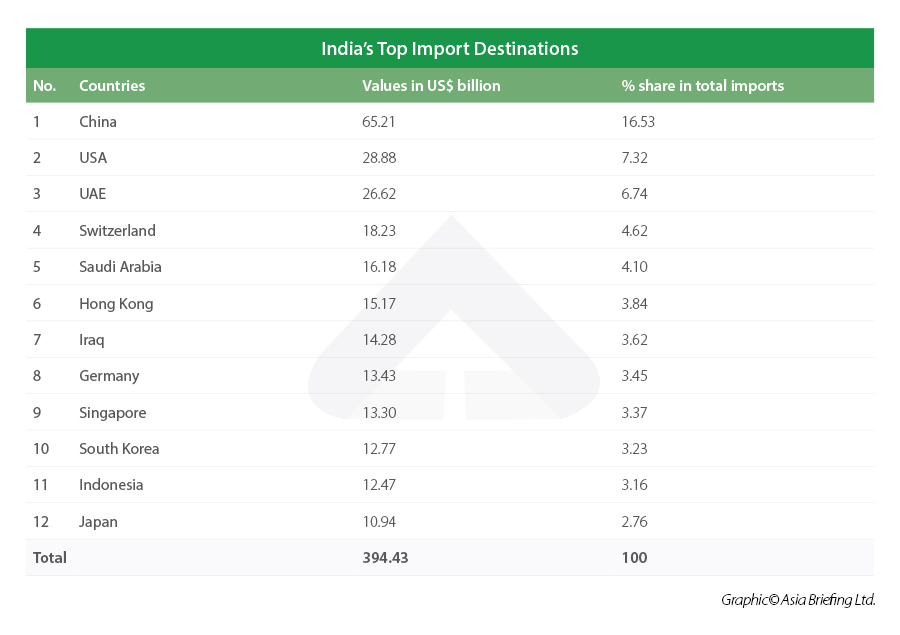 Click here to get more information on India's Export and Import trends.
To learn more on India's trading environment and establishing an entity in India, get in touch with our team of experts who can help you in understanding the market environment and devise suitable plans for your business.
< BACK TO LIBRARY
Subscribe to receive latest insights directly to your inbox
Subscribe Now
Back to top