Our collection of resources based on what we have learned on the ground
Due Diligence in India
Infographic
Due diligence helps foreign companies decide if they should proceed with their investment or financial deal, further negotiate terms and conditions, or withdraw their interest from the deal. In India, due diligence is recommended for all businesses especially in case of a joint venture.
The infographics aim to provide an overview of due diligence process in India.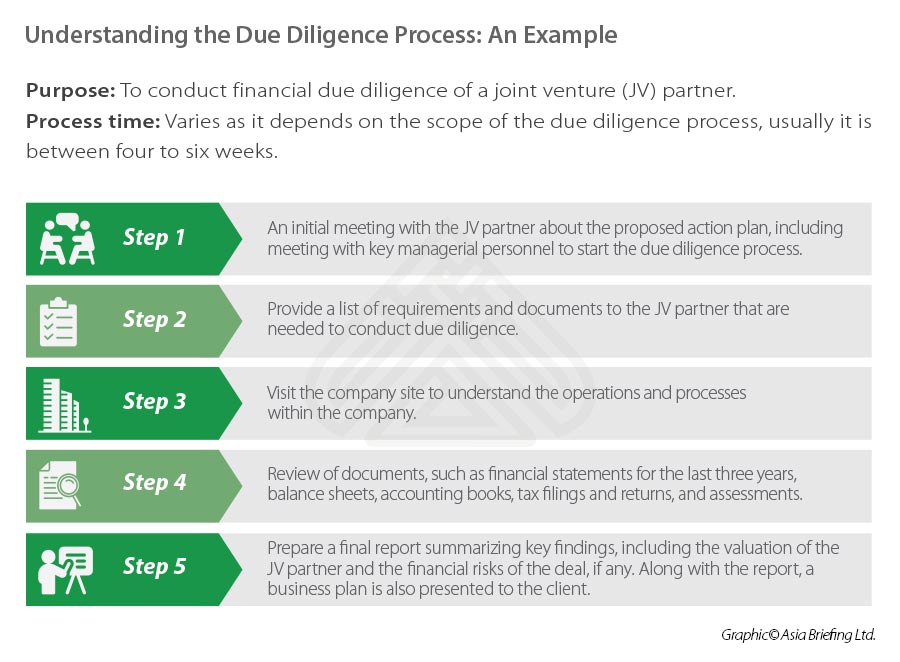 For more information, read the full article here.
< BACK TO LIBRARY
Subscribe to receive latest insights directly to your inbox
Subscribe Now