The Business of Research: Australia-UK Research & Development and Innovation Forum
Beijing l November 28, 2019 l 8:30 AM - 12:30 PM

On November 28th, Ines Liu, Business Advisory Assistant Manager, will be a panalist at the Australia - UK Research & Development and Innovation Forum.
China's dynamic R&D ecosystem presents a myriad of opportunities for foreign companies, universities and research organizations: how can these entities strategically engage in China, taking on opportunities, and also managing risk?
We invite you to attend this forum co-hosted by AustCham BJ and BritCham China, and hear from Ines as she joins in on the foum's panel discussions. Ines will be a part of the the Managing Compliance and Risk & Local Models for Tech Transfer panel. Come to this half-day forum to delve deeper into China's tech transfer landscape and learn about best-practice Sino-foreign collaborations.
Registration Details
This event is co-hosted by AustCham BJ and BritCham China.
AustCham Members and Students: 150RMB / Non Members: 200 RMB
To register for this event please click below: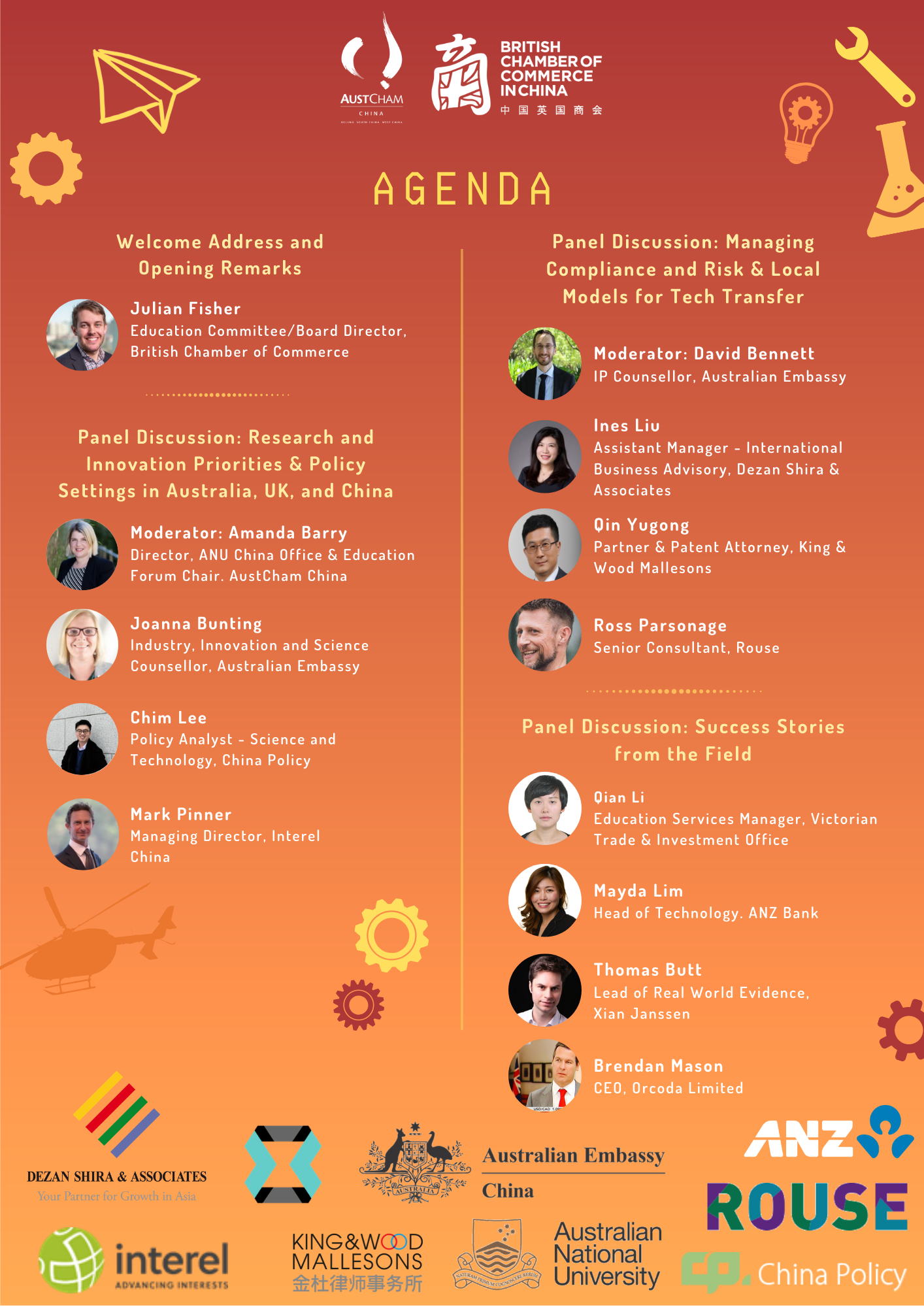 Back to top