Invest Da Nang Seminar by Bremen Invest
Seminar | Monday September 12, 2022 | 2:00 PM CET | Germany

On invitation of our partner Bremen Invest and the Da Nang Investment Promotion Agency, Riccardo Benussi, Head of European Business Development for Dezan Shira & Associates will give a brief introduction on Da Nang's benefits for investment.
Da Nang is the largest city of Central Viet Nam and one of the five largest cities in Viet Nam, acting as a driving force of economic growth in Central Region and Central Highlands. With the aim to become a major ecological and smart city, a center of entrepreneurship, innovation, and a coastal city worth living in Asia, the local authority has developed favourable investment opportunities and policies to attract potential investors. In an effort to introduce investment opportunities in the city to possible investors in Bremen, the local authority would like to host a seminar discussing in detail why Da Nang is the ideal investment destination for investors.
Registration Details
Entrance is free. To register, please scan the QR code below.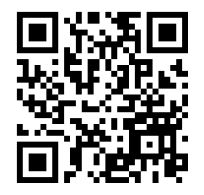 Back to top