China Social Credit System Panel
Shanghai l February 12, 2020 l 6:00 PM - 8:00 PM

Due to the Coronavirus outbreak, this event has been postponed.  The new event time and date will be confirmed at a later date. 
On February 12, 2020, Riccardo Benussi, Deputy Regional Manager, will join a panel of senior consultants and experts to discuss China's Social Credit System.
Join us at this AustCham Shanghai panel and develop a deeper understanding of China's up and coming Social Credit System. This year China will fully roll out its controversial social credit score system where citizens will be ranked based on their behaviour and "social credit." 
Along with experts from Control Risks and Dentons, Riccardo will discuss the future implications and impacts this program may have on both businesses and individuals. 
Registration Details
This event is hosted by AustCham Shanghai.
Members: Free / Non-Members: 120 RMB
For more information and registration please click below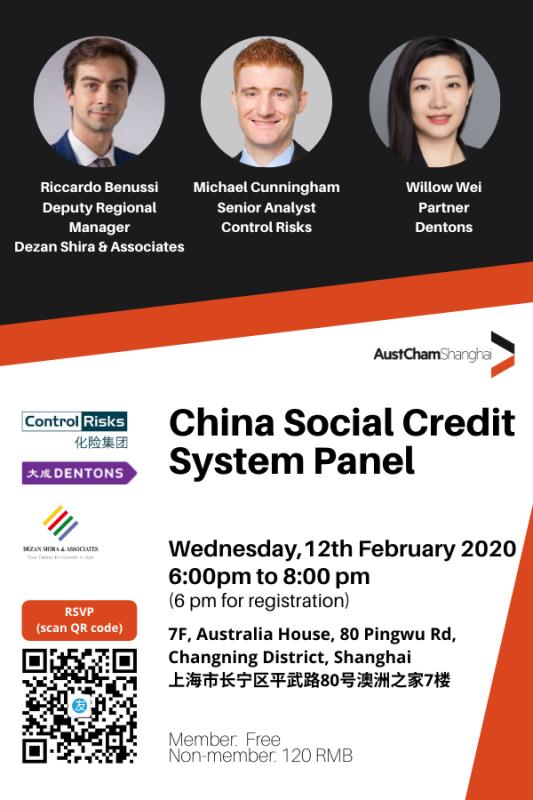 Back to top