China Travel Restrictions, HR Concerns and Solutions
Webinar | May 8th, Friday 4PM-5PM China Time

COVID-19 has caused disruptions – first felt in China and now globally. As countries close their borders, also China has closed its own to foreign nationals. Previously, a fourteen-day quarantine was required for anyone entering the country from abroad. Now every foreign national and even diplomat are advised or not allowed to enter China anymore, even with a valid China visa or residence permit. Further travel restrictions and health code requirements are in place for locals and the remaining foreigners who are located inside China's borders now, and they differ on the provincial and municipal levels. How does this look like? This will be explained by our Shenzhen-based international business advisor Marco Förster.
Travel restrictions are only one of the hurdles that HR managers face these days. The situation continues to remain fluid, and the staff is returning to offices and factories at a fast pace. Labor shortages, work policies, salary and payroll decisions, and flexible working arrangements are still in place though and mean that HR personnel is dealing with significant challenges. Social welfare updates, lower-cost solutions, how to resume back to work in the most practical yet cost-efficient way – these are also major components that employers and corporate HR teams should be most concerned about. Questions that will only be tackled during the epidemic period, such as how to adapt to the new difficulties without arising labor disputes, will be covered with the most up-to-date perspective. These questions and its solutions will be delivered by Mosley Li, our expert at the HR team in Shenzhen.
Rule and regulations are changing rapidly due to ongoing developments. Please tune in to this webinar to find out more.
For Registration, please click HERE or contact Bonnie. Zheng at @bonnie.zheng@dezshira.com
About Speakers: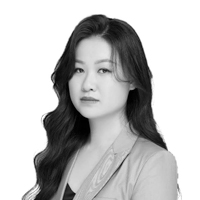 Mosley Li, is an Associate within the Human Resources and Payroll team at Dezan Shira & Associates in Shenzhen. She specializes in providing visa advisory, payroll and HR advisory services to international clients from various industries and backgrounds. Apart from her focus region South China, she as well offers payroll, tax filing and labor law advisory in Hong Kong.
Mosley graduated from the University of Iowa with a bachelor's degree in Economics and minors in Psychology and Business Administration.
Marco Förster, is Dezan Shira & Associates' Shenzhen-based International Business Advisory Senior Associate. He mainly advises corporate investors in setting up and growing their businesses in China and ASEAN. These services can range from pre-entry assessments to "China Plus One" strategies, and ongoing support in conjunction with DSA's legal, tax, accounting, HR and payroll teams. Within the German Desk, Marco looks after the firm's German, Austrian and Swiss accounts, oversees publications and business partnerships.
Back to top