Why Singapore for Your Asia Strategy
The Republic of Singapore is a city state in Southeast Asia and a highly developed market economy, frequently described as ASEAN's financial capital with exceptionally strong economic performance and a robust business environment. Singapore has earned the reputation as one of the best and easiest places to do business in the world. There are several contributing factors behind the efficiency of Singapore's government and business sector. Let us explore some of the most important reasons on how Singapore has attained its position in the global market and why you should consider expanding your business to Singapore.
A primary advantage of Singapore is its ability to act as a centerpiece for the holding and management of regional assets. In addition to an independent legal system based on British law, Singapore is considered the financial capital of ASEAN and is an excellent starting point for companies to direct operations in China and to expand business activities in ASEAN countries such as Vietnam. Singapore is also one of the world's leading centers for commercial arbitration, due to a geographically convenient location supported by excellent physical, legal and political infrastructure. Straightforward company incorporation and lean administration by corporate service providers such as Dezan Shira & Associates round off the advantages that Singapore offers international companies.
Singapore Tax Policies and Free Trade Network
Singapore's tax system is internationally recognized as efficient and competitive, which allows foreign investors to enjoy low tax rates and numerous tax incentives. The country operates a single-tier, territorial tax system, which means that foreign-sourced income would not face additional taxes in Singapore. There is also no capital gains tax and no tax on dividends.
Singapore Tax Incentives
A multitude of Singapore tax incentive relief measures are available to help businesses reduce their overall tax bills. Many of these incentives are for taxpayers involved in specified industries or sectors which are deemed essential to Singapore's economy.
Singapore Double Tax Agreement Network
Singapore has one of the world's most extensive DTA networks, attracting international businesses from a multitude of conventional and nuanced industries. The country has signed over 90 DTAs, which comprise of three types: comprehensive, limited, and exchange of information arrangements (EOIAs).
Singapore Free Trade Agreements
Despite regional players maintaining strong FTA networks, they are not as extensive as Singapore's. Due to these factors, the country will continue to be the default location for businesses looking to expand into Southeast Asia and neighboring regions.  
Setting up a Company in Singapore
Singapore's efficient business environment is demonstrated by the ease with which foreign investors can incorporate a business in the country. Registering a company can take as little as one day provided all the files are in order.
Why work with Dezan Shira
Dezan Shira & Associates is a pan-Asia, multi-disciplinary professional services firm, providing market entry, legal, accounting, tax, HR, technology, and operational advisory to international investors.
Our Services
We are a pan-Asia, multi-disciplinary professional services firm, providing market entry, legal, accounting, tax, HR, technology, and operational advisory services tailored to help businesses and investors manage the unique hurdles of international business, across jurisdictions, and in each market.
Contact Our Experts
Since its establishment in 1992, Dezan Shira & Associates has become one of Asia's most versatile consultancies with more than 600 lawyers, accountants, auditors, HR professionals, business intelligence and technology experts, delivering fully integrated services from more than 35 global offices. Our Singapore leadership team:
Trusted by Global Businesses
Our clients are headquartered in more than 100 countries worldwide, including Europe, the Americas, and Asia and range in size from start-ups, to mid-cap and large enterprises. Here is what our clients have to share about us:
We became a client more than a decade ago in Beijing, I found something instantly with Dezan Shira & Associates, and it goes well beyond the legal and financial services you provide us with. The company has been there almost 24/7 to go above and beyond for us over the years. You've since supported us across several projects in Asia. I have never hesitated for a moment in highly recommending your firm and the people that work with your firm.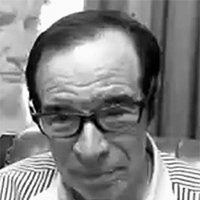 Investor, China and Vietnam Client since 2005
Since 2001, Dezan Shira's experts, thoughts leadership and publications have helped to guide my understanding of the opportunities, risks and approaches to doing business in China - more than 20 years.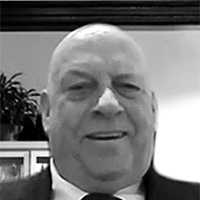 Director, ACSI Financial Services
Dezan Shira helped us identify a key strategy which helped our Joint Venture become compliant with Chinese Regulations, so we could actually build up our business. Later, we established numerous offices across China to consolidate and refocus our presence, and greatly benefitted from their consulting, tax, accounting and advisory services.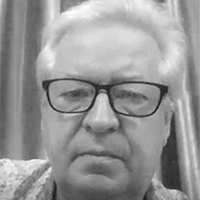 Managing Director, German Pharmaceuticals
Enquire for more information about our services, and how we can help solve challenges for your organization
Contact Us
Thailand and Singapore have signed several agreements aimed at deepening bilateral economic relations.
November 21, 2022
November 16, 2022

November 12, 2022

November 09, 2022
Our Partners
We partner with organisations across the world to give us a truly global presence. Discover each of our regions' key partners below.
Back to top