Monthly Wages in China's First Tier Cities
Infographic
This year, the first tier cities in China—Shanghai, Shenzhen, Beijing, and Guangzhou—showed a GDP growth of more than six percent, with Shenzhen touching the eight percent growth mark.
The jump in GDP is attributed to the increasing level of economic development in these regions as well as the benchmark innovation capabilities and an attractive talent market for foreign workers owing to higher salaries and several other incentives.
However, the strong growth patterns have also led to a high demand for talent in these regions. This in turn caused a increase in wages — resulting in a more expensive labor market.
Foreign investors need to be vigilant of labor market dynamics.Maintaining cost efficiency and business viability for foreign enterprises may be a challenge if proper measures to retain and attract talent are not take as this strong growth trend continues and wage levels become higher.
For a comparitive study of wages in China's first tier cities, click here.
For more information contact our international bussiness advisory team.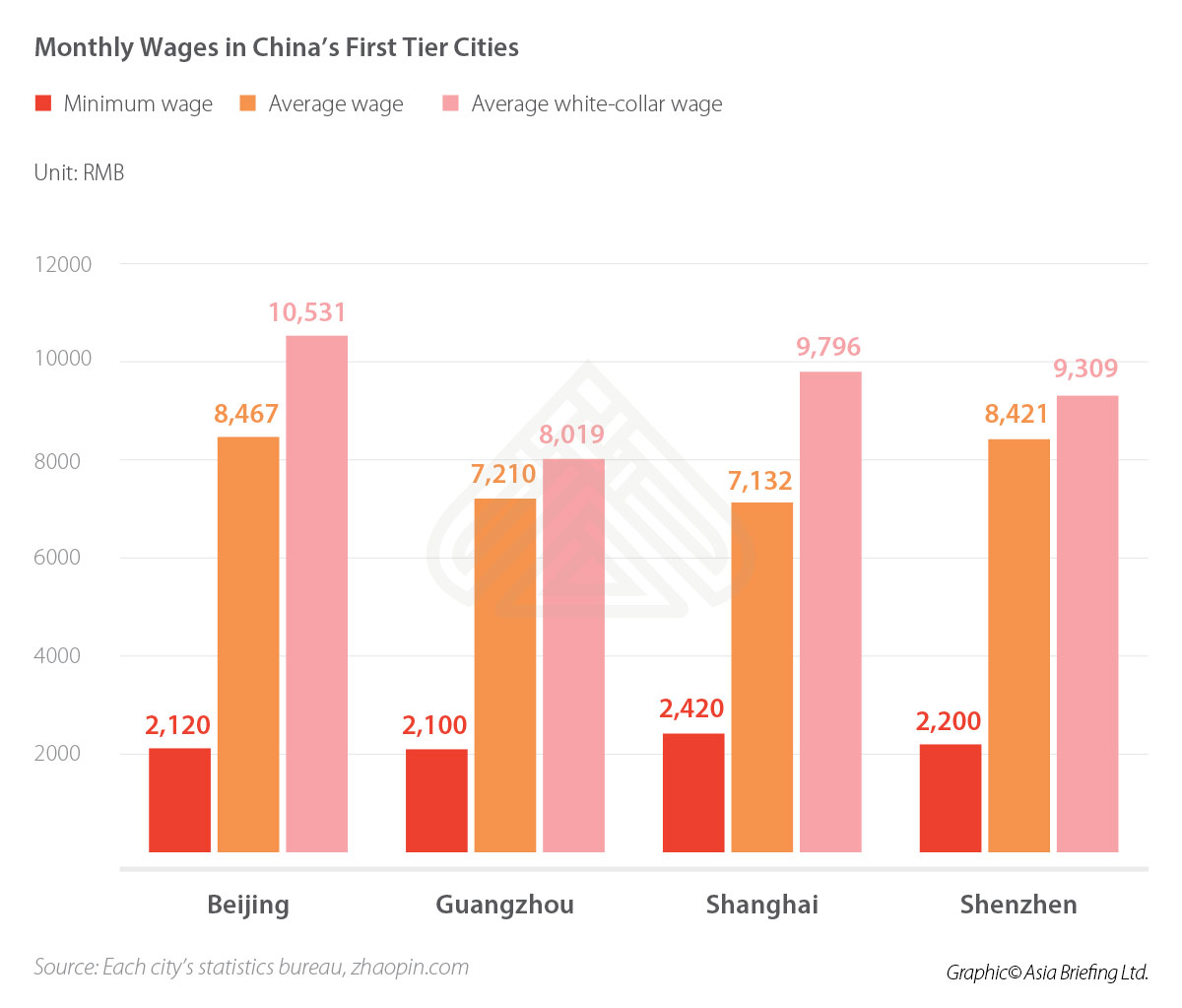 < BACK TO LIBRARY