Our collection of resources based on what we have learned on the ground
Four Trends Driving Thailand's e-Commerce Market
Industry-profile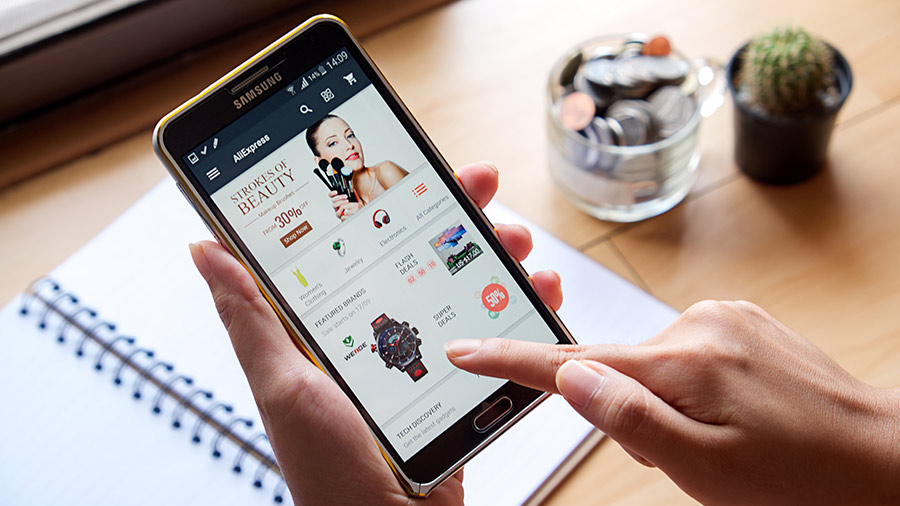 Thailand has the largest number of internet users in the south Asian region - with 57 million internet users proficiently engaged in digital technology, mobile, and e-commerce activities.
Combined with Thailand's growing economy - second largest in the region registering economic growth rates of more than 5 percent - the increasing number of internet users in Thailand offers a variety of opportunities to e-commerce business ventures.
1. Social media's influence on e-commerce in Thailand
There are some interesting trends that set Thailand apart from other countries with large online shopping base.
One of these is the heavy influence of social media on the average shopper. According to market researchers, shopping through social media sites accounts for over 50 percent of total online purchases.
Also, Thailand has a young user base with 76 percent of 15-19-year-olds, 52 percent of 20-29-year-olds and 34 percent of 30-39-year-olds using some form of online shopping.
Both these internet trends make Thailand a distinct and upcoming market for e-commerce ventures.
To take advantage of this, several e-commerce merchants set up accounts on Facebook or Instagram where images and descriptions of goods on sale are detailed. Online browsers can interact directly with merchants to set up the purchase of goods.
Over 10,000 stores are currently available on Facebook and Instagram that cater specifically to the Thai market.
2. Increasing options for payments
While cash transactions still dominate the choice of payment in Thailand - 'Cash on Delivery' being the preference of 70 percent of online shoppers - modes of payment such as e-wallets, mobile banking, internet banking, credit and debit cards are slowly gaining prominence.
This is attributed to the Thai government's National e-Payment master plan. In collaboration with commercial banks, the Thai Ministry of Finance's plan includes the successful nationwide installation of 550, 000 electric data capture (EDC) terminals to facilitate credit and debit card payments.
The government also launched the PromptPay services in 2017, allowing registered customers to transfer funds using only their mobile phone numbers or citizen ID's. By the beginning of 2018, this service already had 14 million registered users – further pushing private companies to draw in more e-wallet users.
3. Improving logistics and supply chain services
Large demand generated by online market places prompted the improvement of logistics and supply chain services throughout the country.
Several Thai companies now provide high- quality and cost effective supply solutions – providing a vital link between the consumers and the sellers.
Increasing demand for products has required several businesses to establish centrally located warehouses that cater to smaller drop-off and pickup point across the nation.
This has allowed small and medium sized enterprises (SME's) greater logistical convenience and a faster system to deliver products to their consumers.
The evolving supply chain efficiencies have also reduced costs for both consumers and producers – improving both the quality of products and the purchasing power of consumers.
Currently, 12.1 million Thai citizens indulge in online shopping, spending an average of US$243 annually. This is expected to go up to US$382 by 2021.
4. Digital Thailand 4.0
Thailand's Ministry of Digital Economy and Society launched the Digital Thailand 4.0 in 2016. This initiative promotes the use of technology to improve economic activity in Thailand.
Under the scheme, the government offers businesses tax breaks, faster permits, and investment contributions for R&D activities, among other incentives.
The nationwide promotion of this program has led to a positive attitude of the people of Thailand towards digital transformation, previously reliant on more traditional methods of shopping. Increased internet adoption has encouraged business – especially SME's in rural areas – and prompted investment from other countries, such as China, into Thailand's e-marketplaces.
These developing trends in Thailand's e-commerce market and Thailand's fast improving economy make this south Asian country a land of opportunities for foreign investors.
To know more about these opportunities Contact Us
For more details about Thailand's e-commerce market Visit ASEAN Briefing
< BACK TO LIBRARY
Subscribe to receive latest insights directly to your inbox
Subscribe Now
Back to top