Digitalization in Tax Compliance Process in China
Hong Kong l 9:00 AM - 9:30 AM

On September 26, Hannah Feng, Partner at DSA, will be attending the Hong Kong Finance & Accounting Roadshow and will speak about the digitalization of tax planning in China.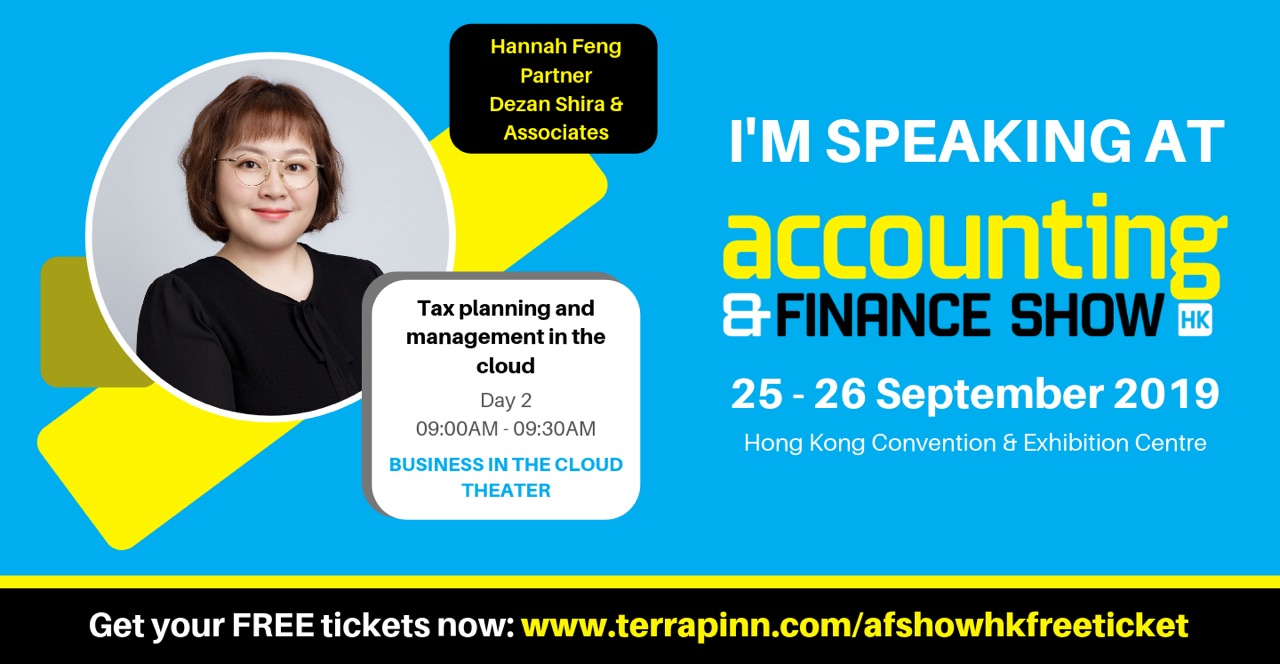 For Chinese subsidaries looking to digitalize their tax functions, one of the main challenges they face is China's tight control of their tax invoive and banking systems. The country's tight control means that international software that would normally work for most SMEs may not be applicable in China unless the software is customized.
What will be discussed?
In this presentation, Hannah will discuss how SMEs in Hong Kong can digitalize their China subsidaries' accounting and tax functions in a cost and time efficient way. She will also go over key challenges these companies can face during the digitalization process.
Key topics
Overview of China tax cut, VAT reform and trends of continuous technology development in tax administration (i.e. Golden Tax III System);
Pain points in tax management;

Manual data entry errors and data redundancy;
Delay or miscalculation is tax payment leading to penalty;
In cases where a hard copy of the e-tax invoice is falsely obtained, or claimed more than once, leading to tax audit;
Increased risk of tax underpayment if authenticity of every tax invoice is not checked through the tax website

Digital solutions for tax and accounting management.

Automating tax management is an important step towards reducing these risks. Using the best combination of IT products can help HK firms simplify your tax management process for China operation.
Registration Details
This seminar is part of the Accounting & Finance Show. Registration for this event is free of charge.
For more information about this event please click here.
To reserve your seat, please register today.