#WinThisTogether - Mediation Series
Delhi, India | August 12 - October 21, 2021
Register

#WinThisTogether - A mediation lawyer is very often the difference between a successful and failed mediation. Turning OFF the adversarial mode and Switching ON the collaborative mode is easier preached than practised. In this season of #WinThisTogether, we will feature an experienced group of legal practitioners who have represented their clients as counsels in mediation and strongly advocated for mediation as a primary tool to resolve civil and commercial disputes. Via personal experiences and learnings, they will take us through the journey of what it means to be a Mediation-ready Lawyer.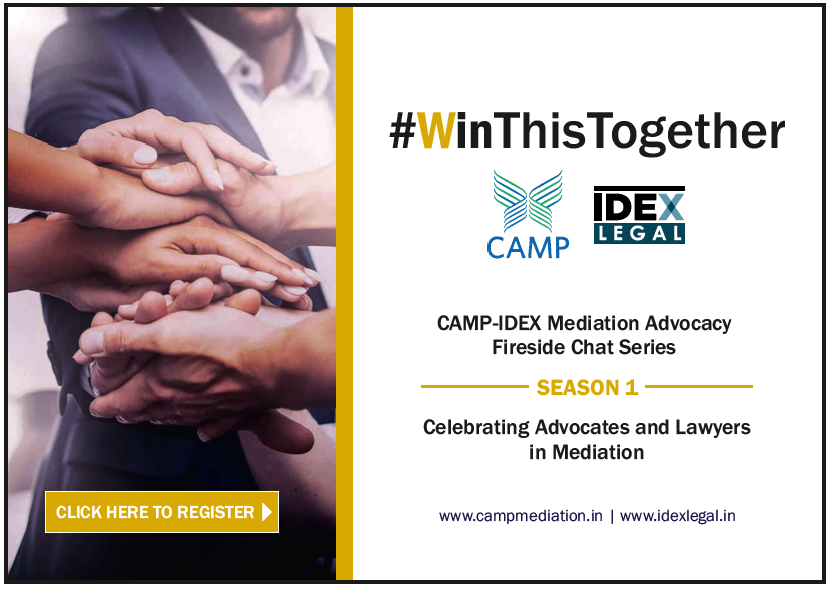 For more information, click here.
To register, click here.