Our North American Clients
Our North American clients are primarily mid-market companies, privately-owned enterprises, multinational corporations and subsidiaries of larger, publicly-listed companies. They come from industries such as automotive, construction, consumer goods, e-commerce, import-export, information technology and telecommunications, manufacturing, retail, textile and services. Our firm also collaborates with partners and numerous trade organizations to regularly publish business guides and host professional events across the U.S.A. and Canada.
Dezan Shira & Associates provides coordination and liaison assistance between our North American clients and our Asian offices. Our firm has had associates host many events in the United States to advise American and international investors regarding tax planning, legal matters, and accounting & financing issues in China and our other presence in Asia. For upcoming U.S. events we are hosting, please visit our Events Page.
Our North American Clients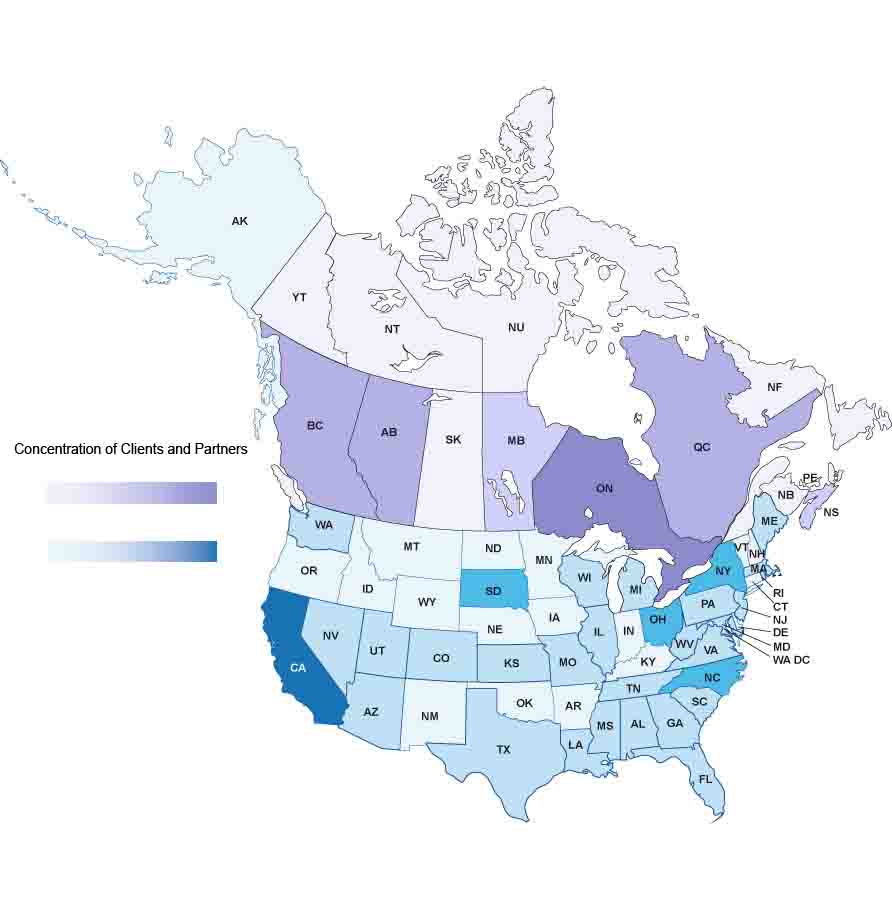 Our Clients in China
Dezan Shira & Associates has been in China for over 20 years, marking the company as one of the longest-established consulting practices in China. Dezan Shira & Associates remains the only firm in China with a specific publishing subsidiary to deal with educating and advising foreign investors on the technical matters of doing business in the Region.