New Business Opportunities Emerging in China under COVID-19
Webinar | March 13, 2020 | 10:30 AM - 12:00 PM China Time

On March 13th, Riccardo Benussi, Deputy Regional Manager, will be discussing new opportunites emerging for foreign investors in wake of the Covid-19 outbreak.
The outbreak of Covid-19 has affected China's economy and the operations of businesses across the country. While many companies may feel the strain of Covid-19, the outbreak has also opened up new opportunities for foreign investors.
What will be discussed
Join Riccardo as he discusses new investment opportunities emerging in China as a consequence of the Covid-19 outbreak, highlighting some important industries for investors to keep on eye on.
Introduction to the effects of outbreak on businesses and the Chinese economy

How foreign-invested enterprises (FIEs) have been affected

Opportunities for investors amidst Covid-19

Highlighting key industries that are set to grow under the outbreak

Includes online medical care, e-commerce, online entertainment, online education, and telecommuting related industries
Speakers from White Caviar will be there as well, covering some real life examples of successful brand/industry responses to Covid-19.
Registration Details
This webinar is hosted in partnership with BenCham SH and is free of charge.
For more information and registration please click here.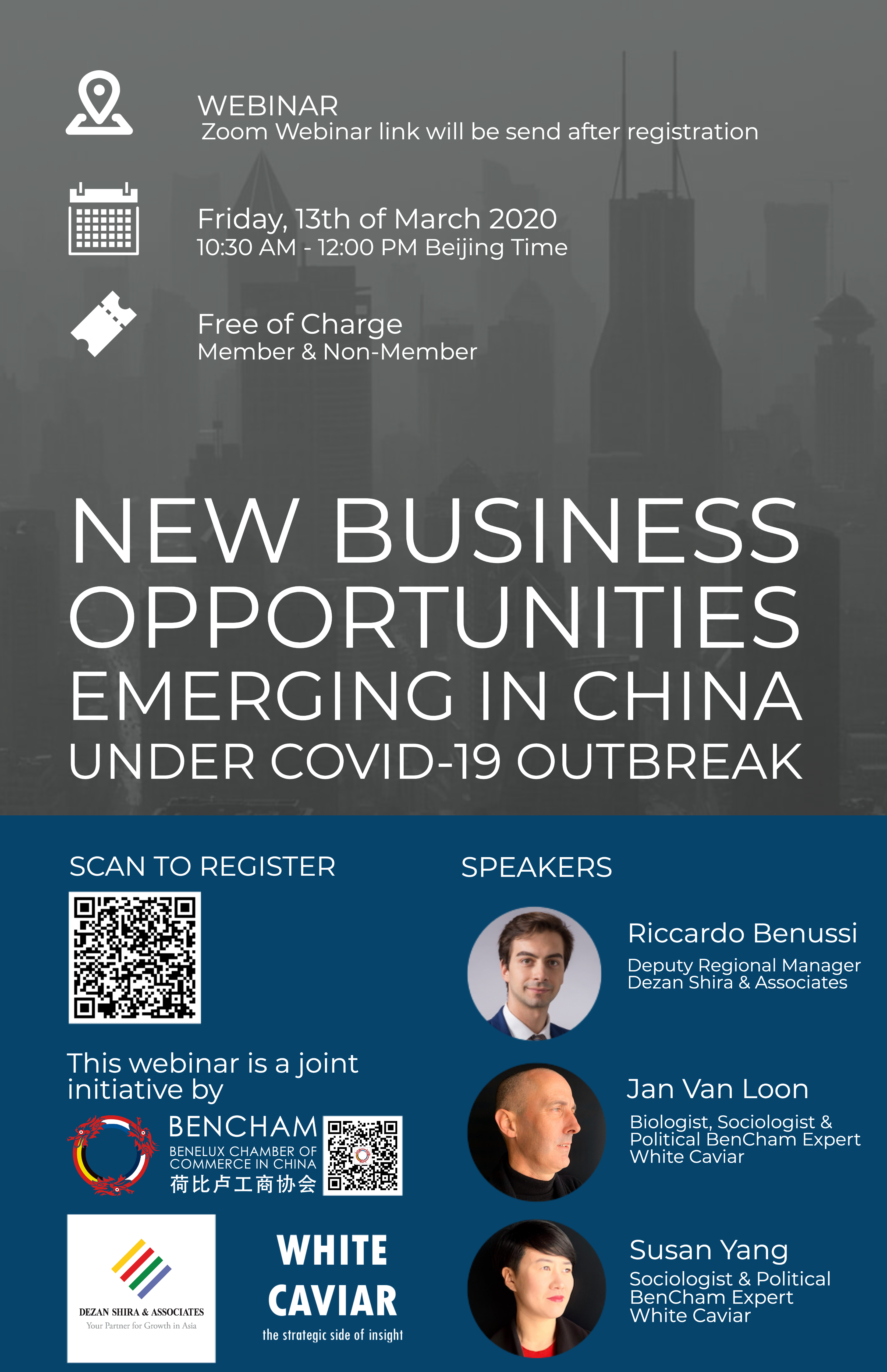 Back to top